The Ballad of Mescal and Pistachio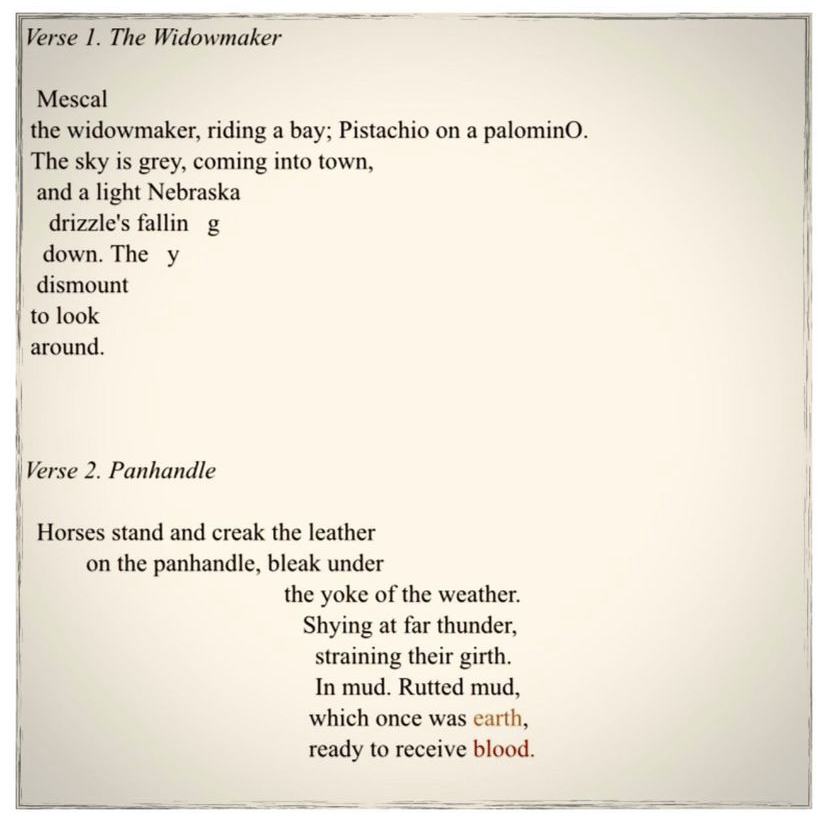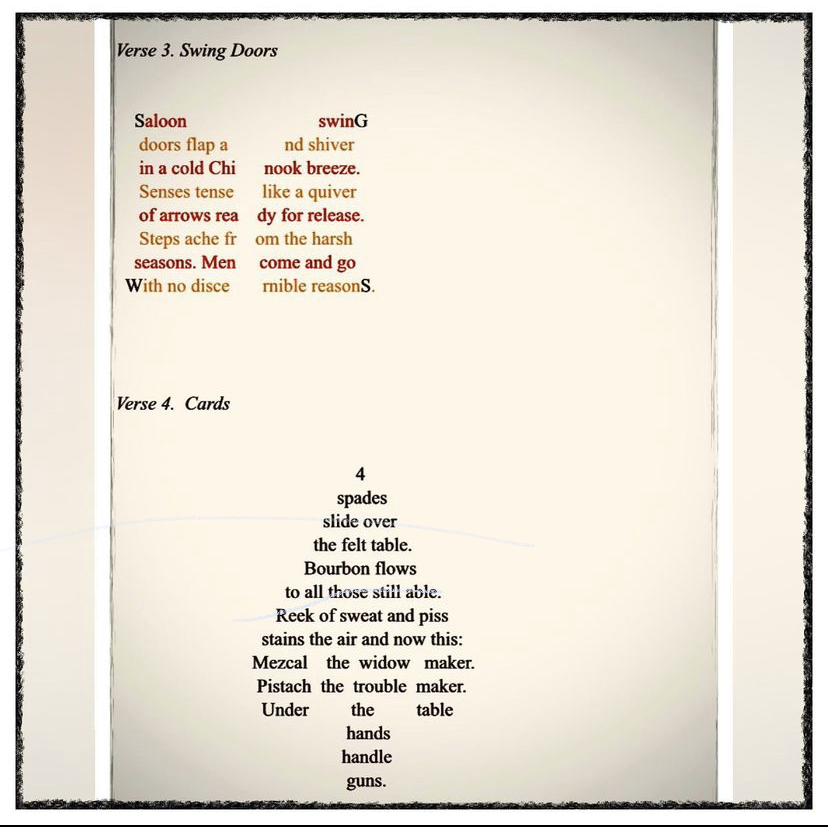 Verse 4. Cards
4
spades
slide over
the felt table.
Bourbon flows
to all those still able.
Reek of sweat and piss
stains  the air and now this:
Mezcal       the widow       maker.
Pistach       the trouble      maker.
Under       the          table
hands
handle
guns.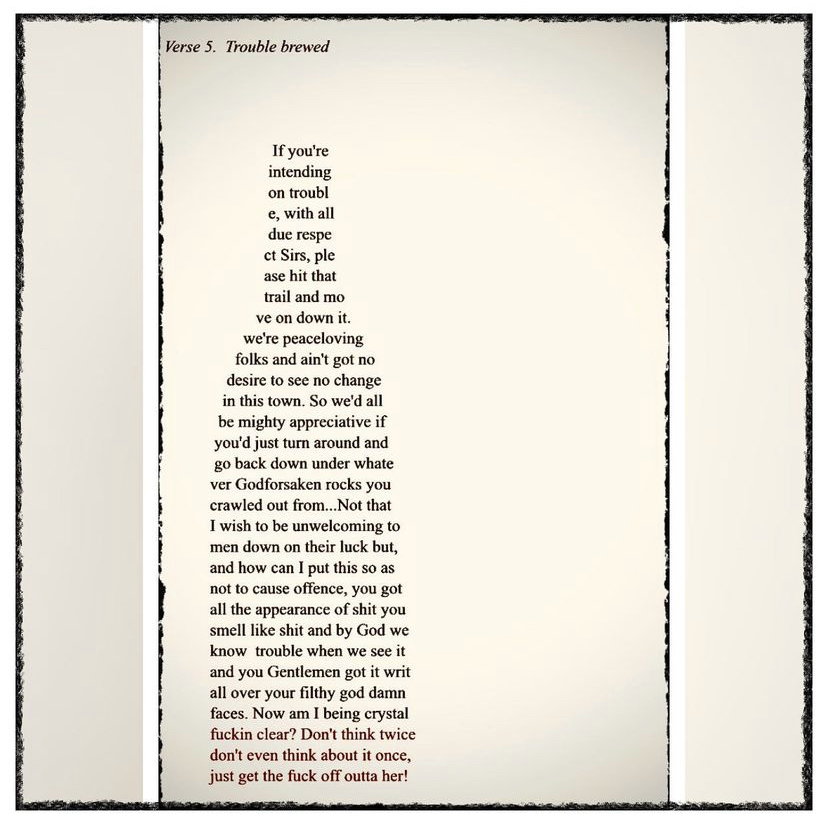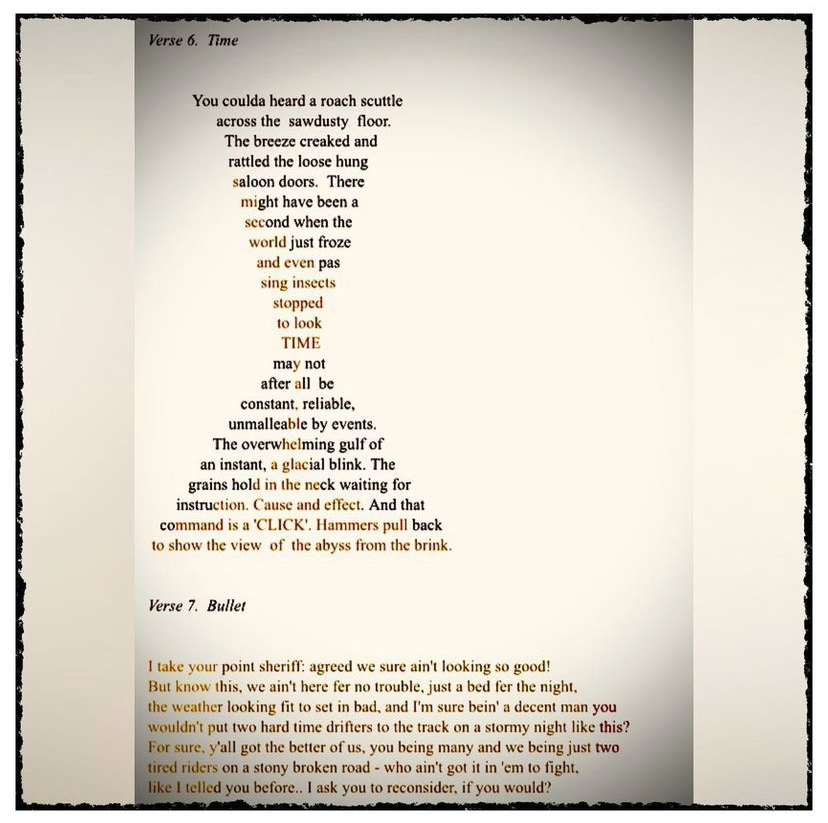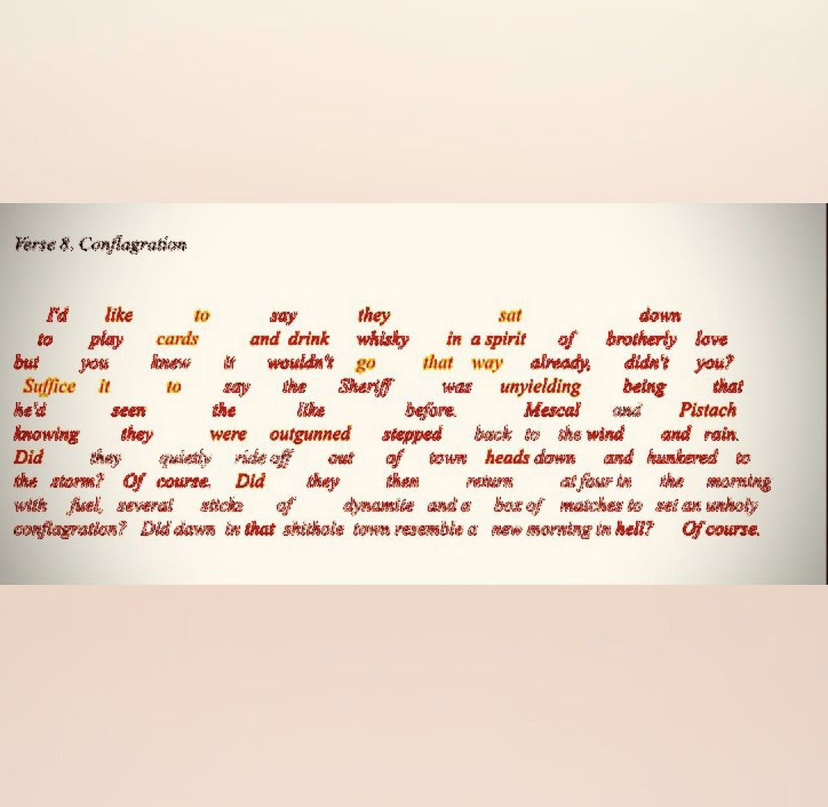 Poet and musician Marc Woodward has been widely published in journals and anthologies. His collections include A Fright of Jays (Maquette 2015), Hide Songs (Green Bottle 2018) and The Tin Lodes – co-written with Andy Brown (Indigo Dreams 2020). His new collection Shaking The Persimmon Tree has just been published by Sea Crow Press. Find him on his blog or on Facebook.
Andrew Woodward is an artist and film maker specializing in kinetic sculpture. He graduated in painting and video editing at Bath College of Art and has established a reputation with his kinetic sculpture / automata, and welded figurative sculptures. He has exhibited in London and across the South West, and his work is held in collections nationally and internationally.