Ink Sweat & Tears is a UK based webzine which  publishes and reviews poetry, prose, prose-poetry, word & image pieces and everything in between.  Our tastes are eclectic and magpie-like and we aim to publish something new every day.
We try to keep waiting times short, but because of increased submissions, the current time between submission and publication is around twelve weeks. If you have not heard anything at this point do please contact Kate at inksweatandtears@aol.com.
The History
IS&T was founded by Salt author Charles Christian in 2007 as a platform for new poetry and short prose, and experimental work in digital media. Charles ran the site single-handedly, publishing new work every day till 2010, when now sole editor, poet and artist Helen Ivory came on board as Deputy Editor.
Charles passed away in the autumn of 2022. IS&T would not be where it is today without him and we remember him with respect and affection. More from Helen here.
The current site carries all work from 2020 onwards.
The Archive
The archive is formed from all the posts from that original Ink Sweat & Tears website, it now consists of everything we have published up to the end of 2019, the main Ink Sweat & Tears website continues to run in parallel. You can find it here.
The archive site is now static and serves as a legacy, it contains of all the work published over the previous 13 years up to and including 2019, and all the material from before March 2012 when Ink Sweat & Tears migrated from the now defunct Blog Harbor site, to WordPress.
We were able to bring most of that five years worth of of work with us, but unfortunately some of the older posts are frozen in time in the wrong typefaces, We have attempted to address some of this in the new archive but the volume of the content means some poems are forever in Courier! Apologies for the untidiness  – this irritates us no end!
The Editor
Helen Ivory started as Deputy Editor at IS&T in 2010, and is now sole editor.  She was born in Luton but now lives Norwich with her husband, the poet Martin Figura. She is a poet and visual artist and has published five collections with Bloodaxe Books, The Double Life of Clocks (2002), The Dog in the Sky (2006), The Breakfast Machine (2010) and Waiting for Bluebeard (2013), and The Anatomical Venus (2019).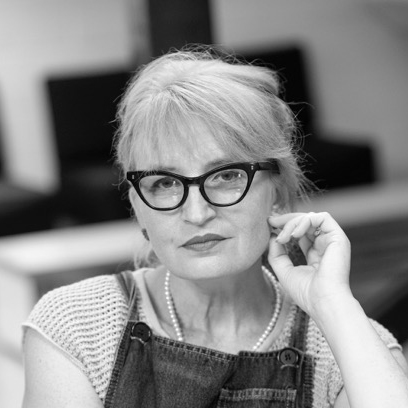 She is a lecturer for the UEA/National Centre for Writing online creative writing programme. Fool's World, a collaborative Tarot with artist Tom de Freston (Gatehouse Press) won the 2016 Saboteur Best Collaborative Work award. A book of collage/ mixed media poems, Hear What the Moon Told Me, was published KFS in 2017. A chapbook Maps of the Abandoned City was published by SurVision in January 2019.  Website: https://www.helenivory.co.uk/

The Publisher
Kate Birch took over the management of Ink Sweat & Tears in April 2011. She has never had any claims to be a poet. Indeed in response to her attempt to get on a poetry course at the University of Toronto in the 1980s, its tutor referred to her submissions as "doggerel" and "a complete waste of my time." She survived this, at the time, rather traumatic setback and has spent the intervening decades researching and writing about subjects as varied as 18th Century politics, machine tools and tap dancing.
Perhaps having been outed as one who could not write poetry, Kate has always been a keen supporter of those who can. In 2007, she and her husband, Dominic Christian, set up the IS&T/ Café Writers Pamphlet Commission Competition, for which she also sits on the judging panel. Four years later, she established the Ink Sweat & Tears Poetry Writing Scholarship at the University of East Anglia and then in 2018 the Birch Family BAME Poetry Scholarship, both of which go towards a MA in Creative Writing.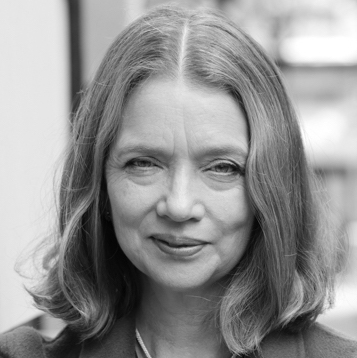 Kate sits on the board of Poetry School, is part of the Advisory Group for the University of East Anglia's Mellon Poetry Archive and is involved in several projects with writers' development agency Spread The Word.
The Intern
Kayleigh Jayshree is a poet and short story writer. She was IS&T's July 2021 Pick of the Month and her poem was commended in the Young Poets Network 'When a Friend Calls' challenge. Kayleigh was a Member of the Roundhouse Collective, mentored by Cecilia Knapp and a 2021-2022 Apples & Snakes Writing Room Alumni taught by Dfiza Benson. She is a member of The Writing Squad and joined in 2020. Her poems have been published in The Cardiff Review, Butcher's Dog, and Isele Magazine.
Kayleigh will be with us from November 2023 to the end of February 2024. IS&T internships run for 4 months each consecutively, and in order to go some way towards redressing the balance in publishing, will for the foreseeable future come from the Black, Asian, Latinx and others from the global majority (ethnic minority in the UK); we will almost certainly expand our searches to include other disadvantaged groups as our programme develops.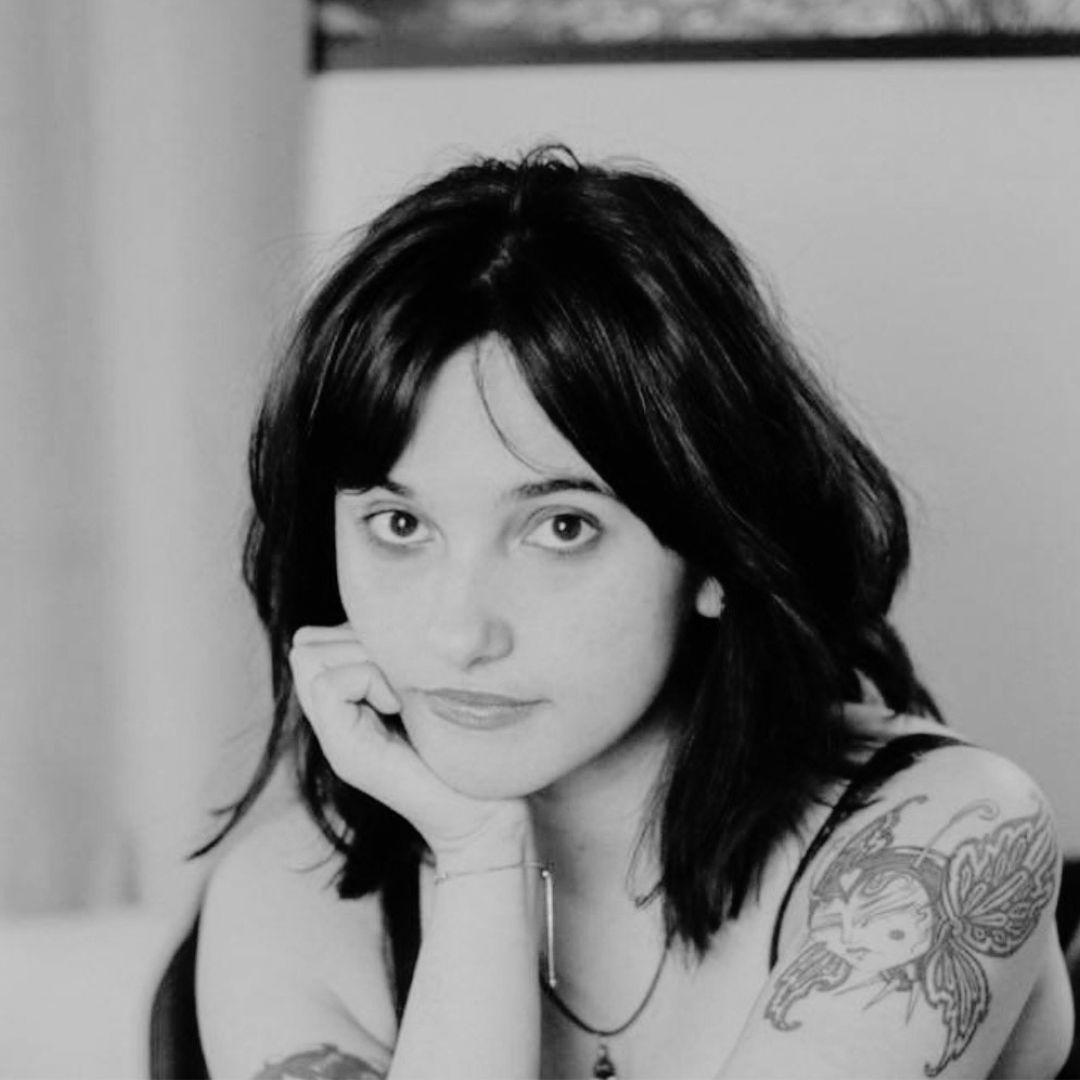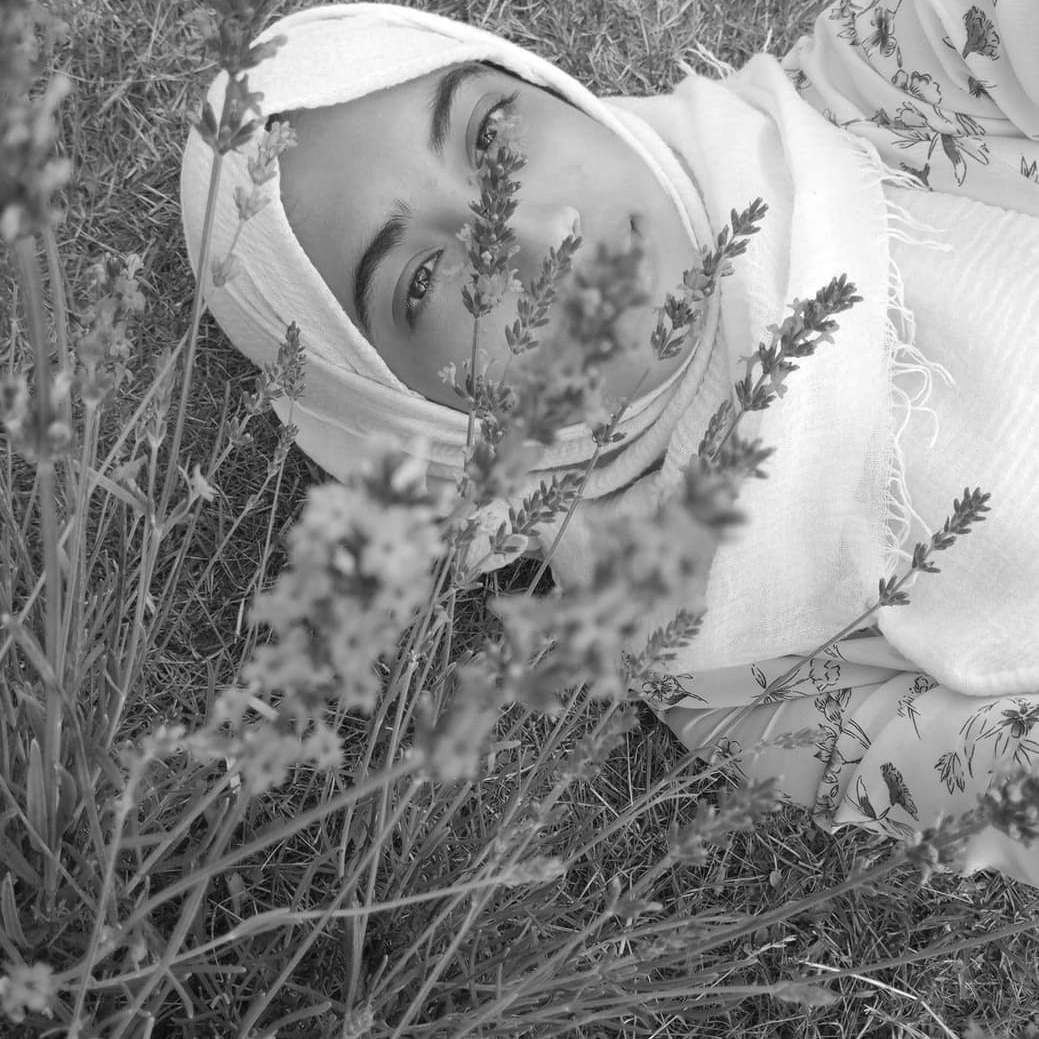 Memoona
Memoona Zahid is a Pakistani-British poet, editor and Ledbury Critic based in London. She has a BA from Goldsmiths in English with Creative Writing and an MA in Creative Writing (Poetry) at UEA where she was awarded the Birch Family Scholarship. Her writing has appeared in Lumin Journal, bath magg and Tentacular and she was one of the poets featured in the Runaways London project and anthology. Memoona is currently working for Penguin Random House.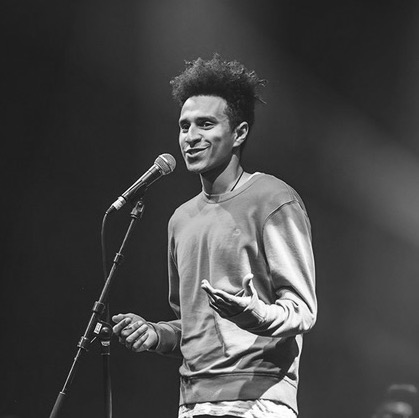 Fahad
Fahad Al-Amoudi is a poet of Ethiopian and Yemeni heritage based in London currently completing an MA in Creative Writing at Goldsmiths. He is the winner of The White Review Poets Prize 2022 and has been shortlisted for the Brunel International African Poets Prize. He is a Roundhouse 2019 finalist, an Obsidian alumnus, graduate of the Writing Squad and a member of Malika's Poetry Kitchen. His work has been published in Poetry London, bath magg, Butcher's Dog and the Macmillan anthology Slam, edited by Nikita Gill. Fahad co-edited the Runaways London anthology. He had been an Editorial Assistant for Own It London, the Poetry Reviews Editor for Magma and is currently an Editorial Assistant at Penguin Press.
His debut pamphlet when the flies come  was published by ignitionpress in 2023.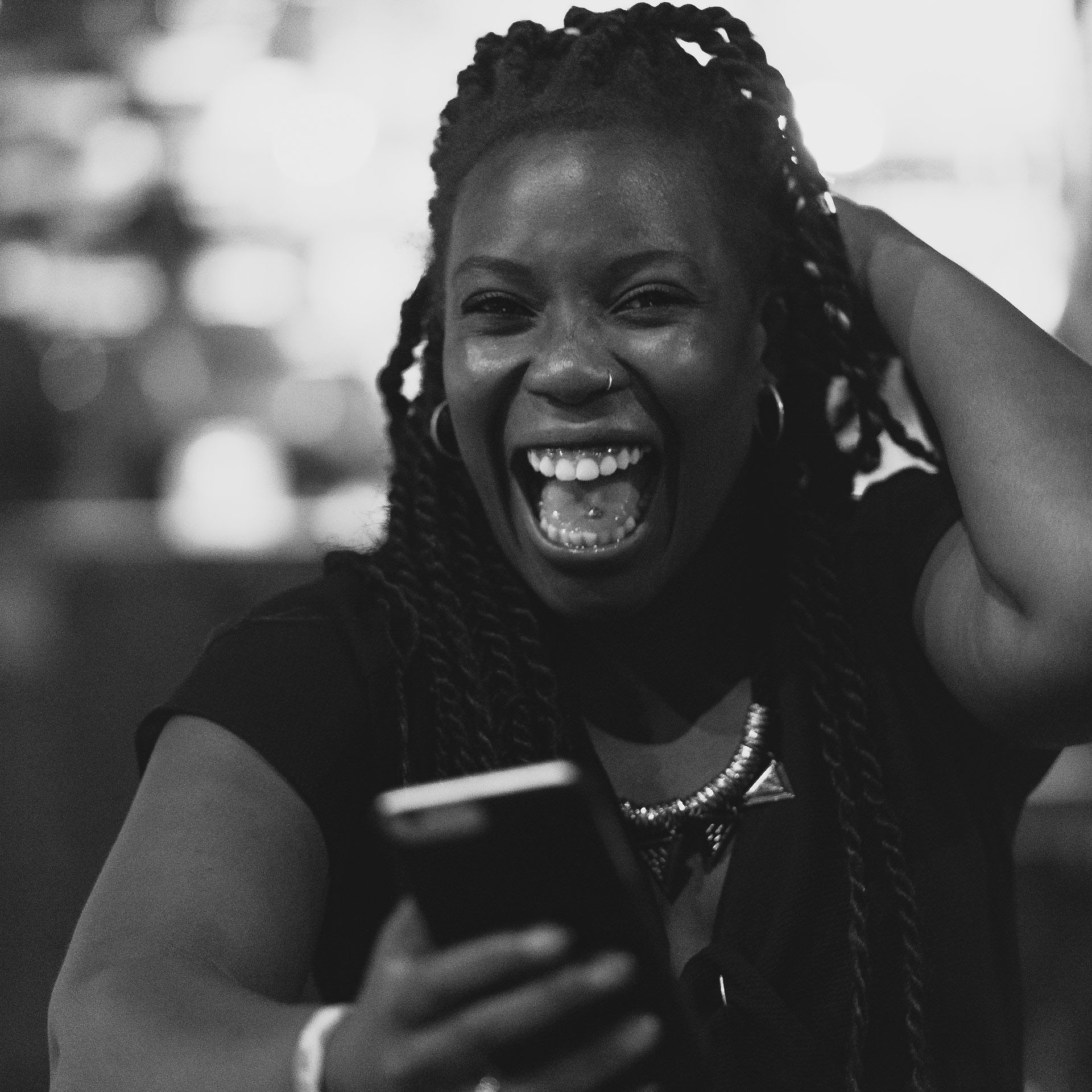 Desree
Desree is an award-winning spoken word artist, writer, playwright and facilitator based in London and Slough. Currently Artist in Residence for poetry collective EMPOWORD, she explores intersectionality, justice and social commentary, occasionally throwing in a f*ckboy poem. Producer for both Word Up and Word Of Mouth, finalist in 2018's Hammer & Tongue national final and TEDx speaker, Desree was recipient of the Highly Commended Out-Spoken Performance Prize in 2019 and shortlisted for both the performance and film category in 2020. She has featured at events around the UK and internationally, including Glastonbury Festival 2019, Royal Albert Hall and Bowery Poetry New York. Her pamphlet I Find My Strength In Simple Things (2017/2021) was published by Burning Eye Books. She is a member of Malika's Poetry Kitchen. https://www.iamdesree.co.uk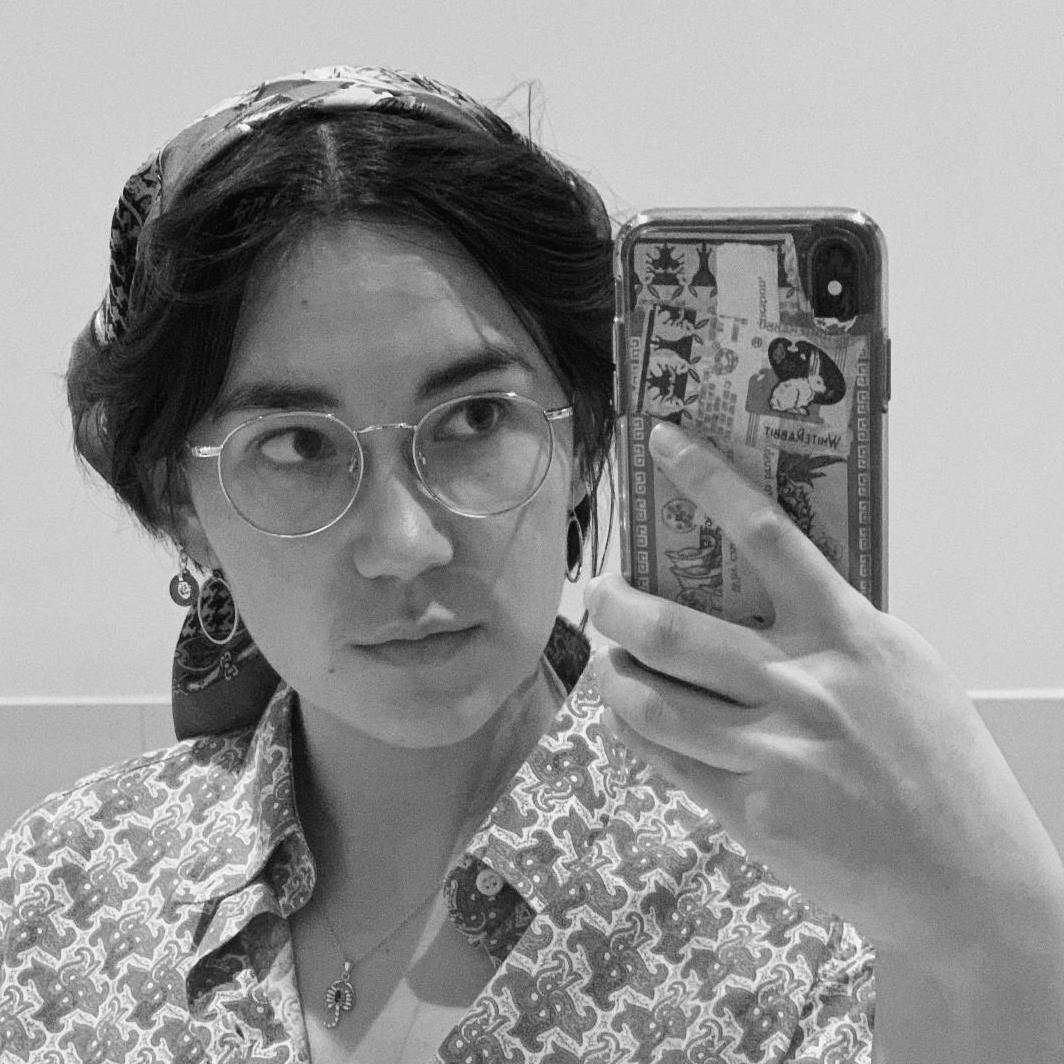 Leah
Leah Jun Oh is a British and Malaysian-Chinese writer and Ledbury Poetry Critic. She is an alumna of Queen Mary University's BA (Hons) English Literature and MA Contemporary Writing Programmes, having received a full studentship to study the latter and achieved a First Class degree in both. Her work on poetry was cited as "highly sophisticated, conceptually and emotionally insightful, stylish, indeed rigorously aesthetic." She writes in London and lives in her head.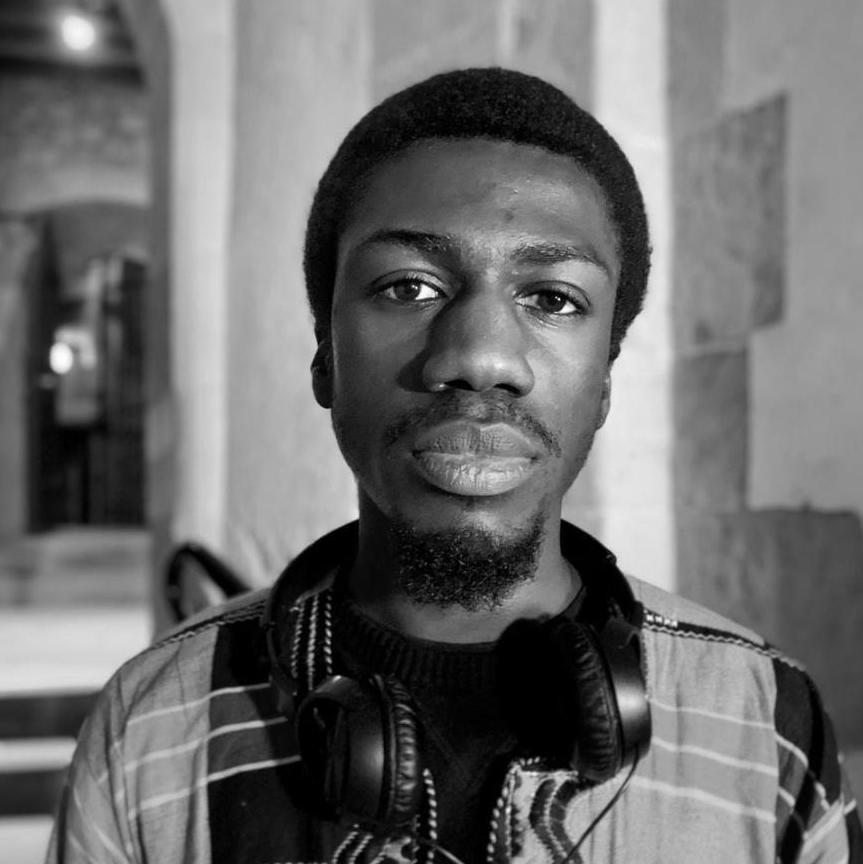 Repeat Beat
Peter deGraft-Johnson (PJ) is a Ghanaian-British writer, broadcaster and Hip Hop artist known by The Repeat Beat Poet. His debut pamphlet, A Testament To Life And Death was published in 2022 by Verve Poetry Press, and he is the producer and host of the Rap & Poetry open mic Pen-Ting Poetry and the multi-award nominated Lunar Poetry Podcast, which is archived in the British Library. Peter is a graduate of the Roundhouse Poetry Collective and the Obsidian Foundation programmes, and in 2021 he was awarded a residency at the Library of Africa & The African Diaspora in Accra, Ghana.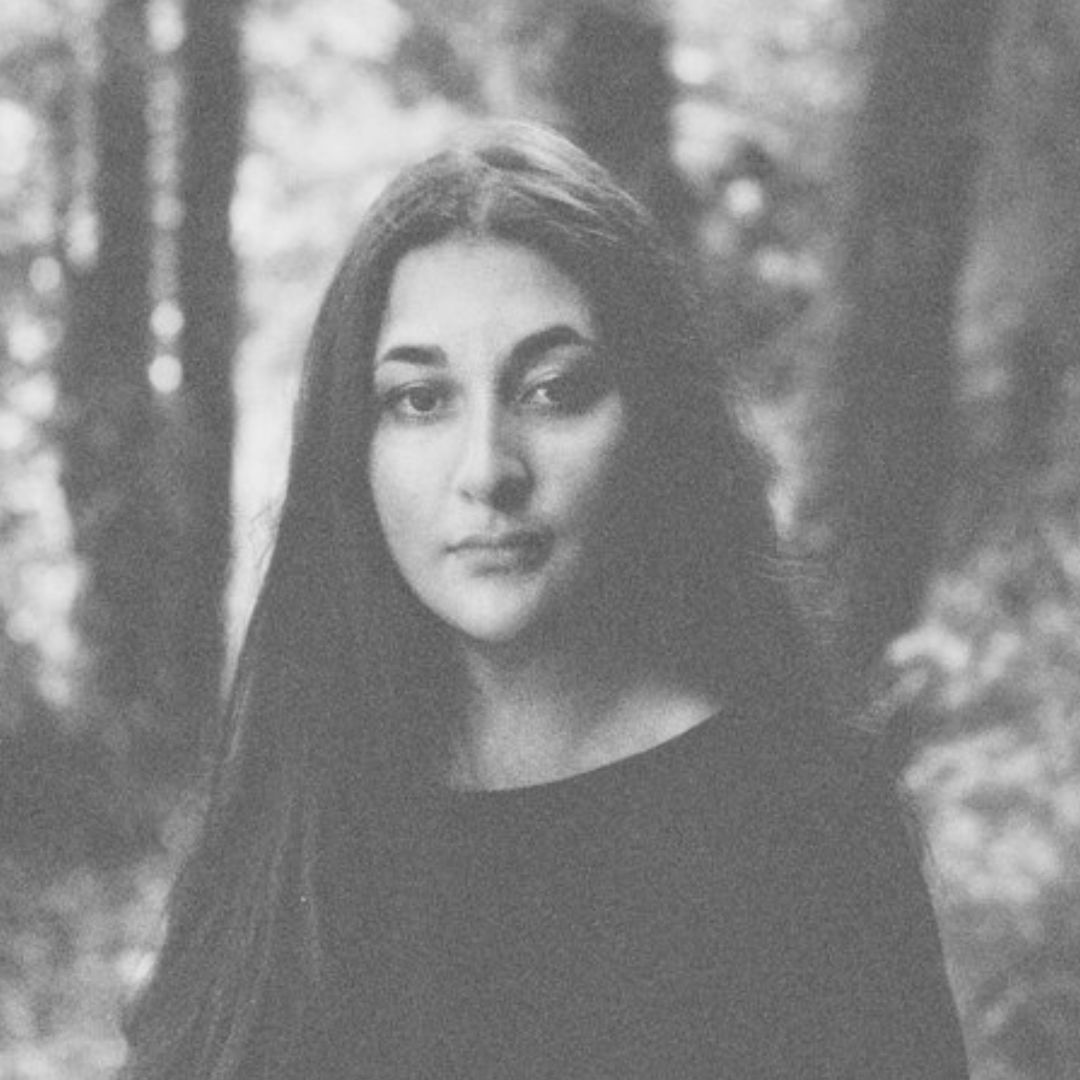 Lydia Hounat
Lydia Hounat is a British-Algerian (Kabyle) writer, photographer and translator from Manchester, England. She was previously a Writer-in-Residence for Manchester Metropolitan University's Special Collections' Archives, and her work has appeared in HOBART, MAI Journal: Feminism & Visual Culture, and TOLKA. She co-curated the French and Imazighen poetry collections at Manchester Poetry Library, and is currently undertaking a PhD at Falmouth University and University Arts London. More of her work can be found at her website.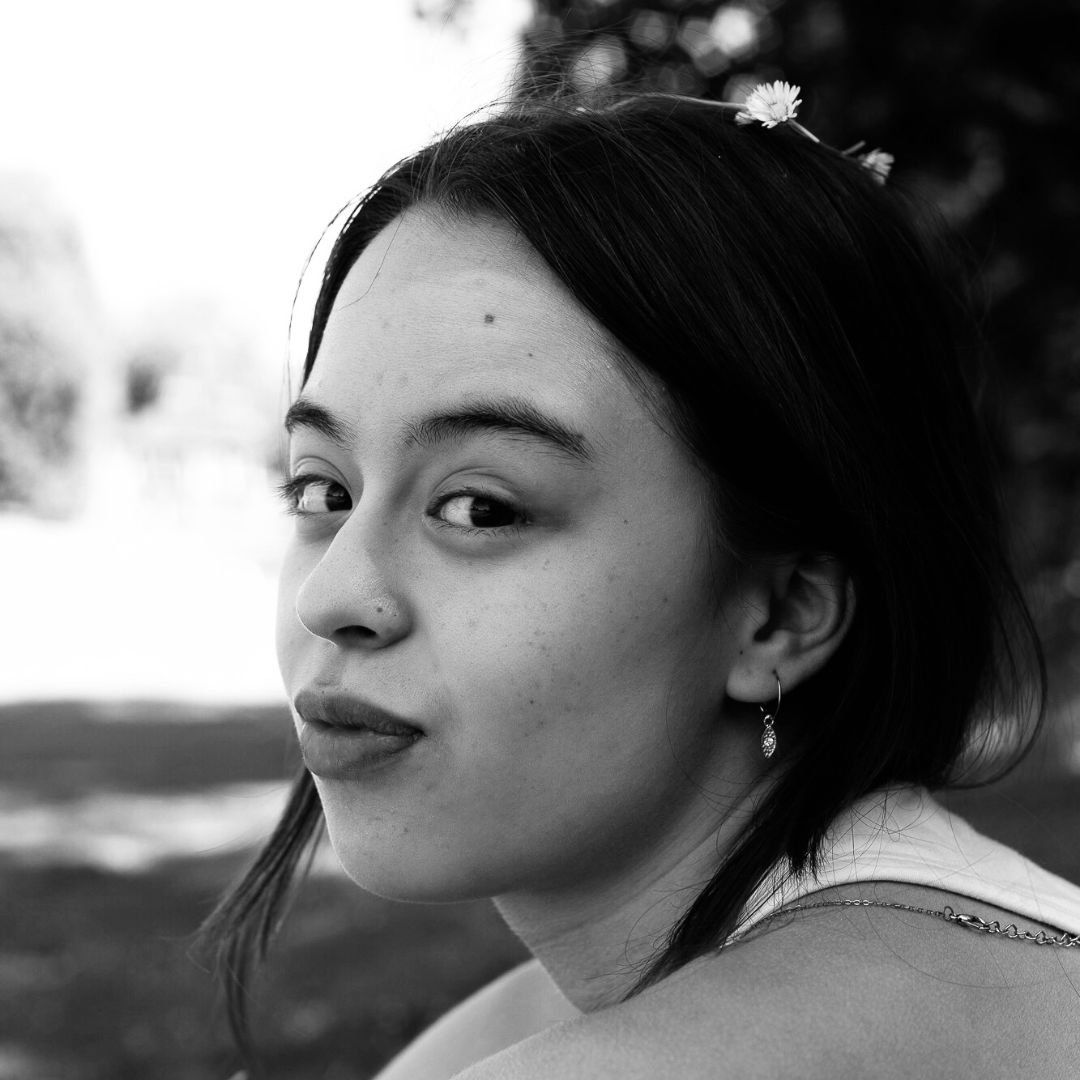 Chloe Elliott
Chloe Elliott is a poet and writer based in the North. She is a winner of the 2022 New Poets Prize as well as the 2020 Creative Future Writers' Award. Her writing features in Poetry Birmingham Literary Journal, bath magg, Bedtime Stories for the End of the World, and Ink Sweat & Tears, amongst others. She is interested in mixedness, scrap ecology, and the tactile world.
Chloe is now the new Creative Apprentice for Modern Poetry in Translation and will also be working at Aesthetica Magazine in York. Her Poetry Business pamphlet 'encyclopaedia' as published in the Summer of 2023.
Prerana Kumar
Prerana Kumar (she/they) is a writer based in London. She holds an MA in Creative Writing from UEA and recently won Rebecca Swift Foundation's Women Poet's Prize 2022. She was shortlisted for The White Review Poet's Prize 2022 and has been published in The Telegraph, Magma, The White Review, Fruit, and bath magg among others. Her debut pamphlet, Ixora, was published by Guillemot Press in 2023.