Ink Sweat & Tears is a UK based webzine which  publishes and reviews poetry, prose, prose-poetry, word & image pieces and everything in between.  Our tastes are eclectic and magpie-like and we aim to publish something new every day.
We try to keep waiting-time short, but because of increased submissions, the current waiting time between submission and publication is around twenty weeks.  There is only one editor and she unfortunately only has one pair of eyes, so please bear with her.  Sometimes she needs to leave the safety of her desk.
The History
IS&T was founded by Salt author Charles Christian in 2007 as a platform for new poetry and short prose, and experimental work in digital media. Charles ran the site single-handedly, publishing new work every day till 2010, when now sole editor, poet and artist Helen Ivory came on board as Deputy Editor.
The current site carries all work from 2020 onwards.
The Archive
The archive is formed from all the posts from that original Ink Sweat & Tears website, it now consists of everything we have published up to the end of 2019, the main Ink Sweat & Tears website continues to run in parallel. You can find it here.
The archive site is now static and serves as a legacy, it contains of all the work published over the previous 13 years up to and including 2019, and all the material from before March 2012 when Ink Sweat & Tears migrated from the now defunct Blog Harbor site, to WordPress.
We were able to bring most of that five years worth of of work with us, but unfortunately some of the older posts are frozen in time in the wrong typefaces, We have attempted to address some of this in the new archive but the volume of the content means some poems are forever in Courier! Apologies for the untidiness  – this irritates us no end!
The Editor
Helen Ivory started as Deputy Editor at IS&T in 2010, and is now sole editor.  She was born in Luton but now lives Norwich with her husband, the poet Martin Figura. She is a poet and visual artist and has published five collections with Bloodaxe Books, The Double Life of Clocks (2002), The Dog in the Sky (2006), The Breakfast Machine (2010) and Waiting for Bluebeard (2013), and The Anatomical Venus (2019).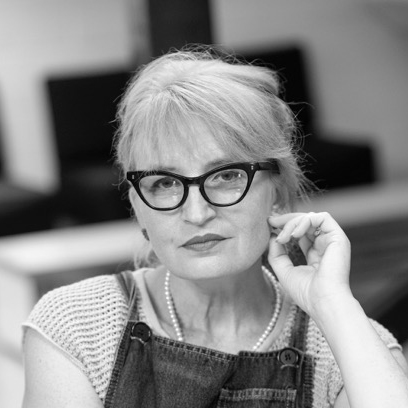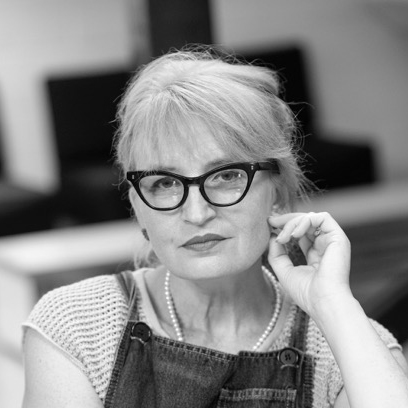 She is a lecturer for the UEA/National Centre for Writing online creative writing programme. Fool's World, a collaborative Tarot with artist Tom de Freston (Gatehouse Press) won the 2016 Saboteur Best Collaborative Work award. A book of collage/ mixed media poems, Hear What the Moon Told Me, was published KFS in 2017. A chapbook Maps of the Abandoned City was published by SurVision in January 2019.  Website: https://www.helenivory.co.uk/

The Publisher
Kate Birch took over the management of Ink Sweat & Tears in April 2011. She has never had any claims to be a poet. Indeed in response to her attempt to get on a poetry course at the University of Toronto in the 1980s, its tutor referred to her submissions as "doggerel" and "a complete waste of my time." She survived this, at the time, rather traumatic setback and has spent the intervening decades researching and writing about subjects as varied as 18th Century politics, machine tools and tap dancing.
Perhaps having been outed as one who could not write poetry, Kate has always been a keen supporter of those who can. In 2007, she and her husband, Dominic Christian, set up the IS&T/ Café Writers Pamphlet Commission Competition, for which she also sits on the judging panel. Four years later, she established the Ink Sweat & Tears Poetry Writing Scholarship at the University of East Anglia and then in 2018 the Birch Family BAME Poetry Scholarship, both of which go towards a MA in Creative Writing.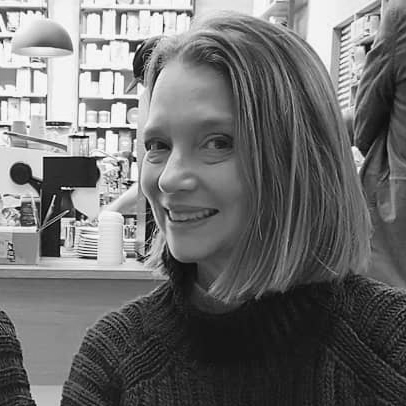 Kate is the voice of IS&T on Facebook, Twitter and Instagram. She is based in London and Norfolk.
The Intern
Peter deGraft-Johnson is a Ghanaian-British writer, broadcaster and Hip Hop artist known by The Repeat Beat Poet. His debut pamphlet, A Testament To Life And Death was published in 2022 by Verve Poetry Press, and he is the producer and host of the Rap & Poetry open mic Pen-Ting Poetry and the multi-award nominated Lunar Poetry Podcast, which is archived in the British Library. Peter is a graduate of the Roundhouse Poetry Collective and the Obsidian Foundation programmes, and in 2021 he was awarded a residency at the Library of Africa & The African Diaspora in Accra, Ghana.
Repeat Beat is the fifth editing intern taking part in Ink Sweat & Tears' paid internship programme and will be with us from May 2022 through to the end of August. IS&T internships run for 4 months each consecutively, and in order to go some way towards redressing the balance in publishing, will for the foreseeable future come from the Black, Asian, Latinx and other ethnic minority communities; we will almost certainly expand our searches to include other disadvantaged groups as our programme develops.