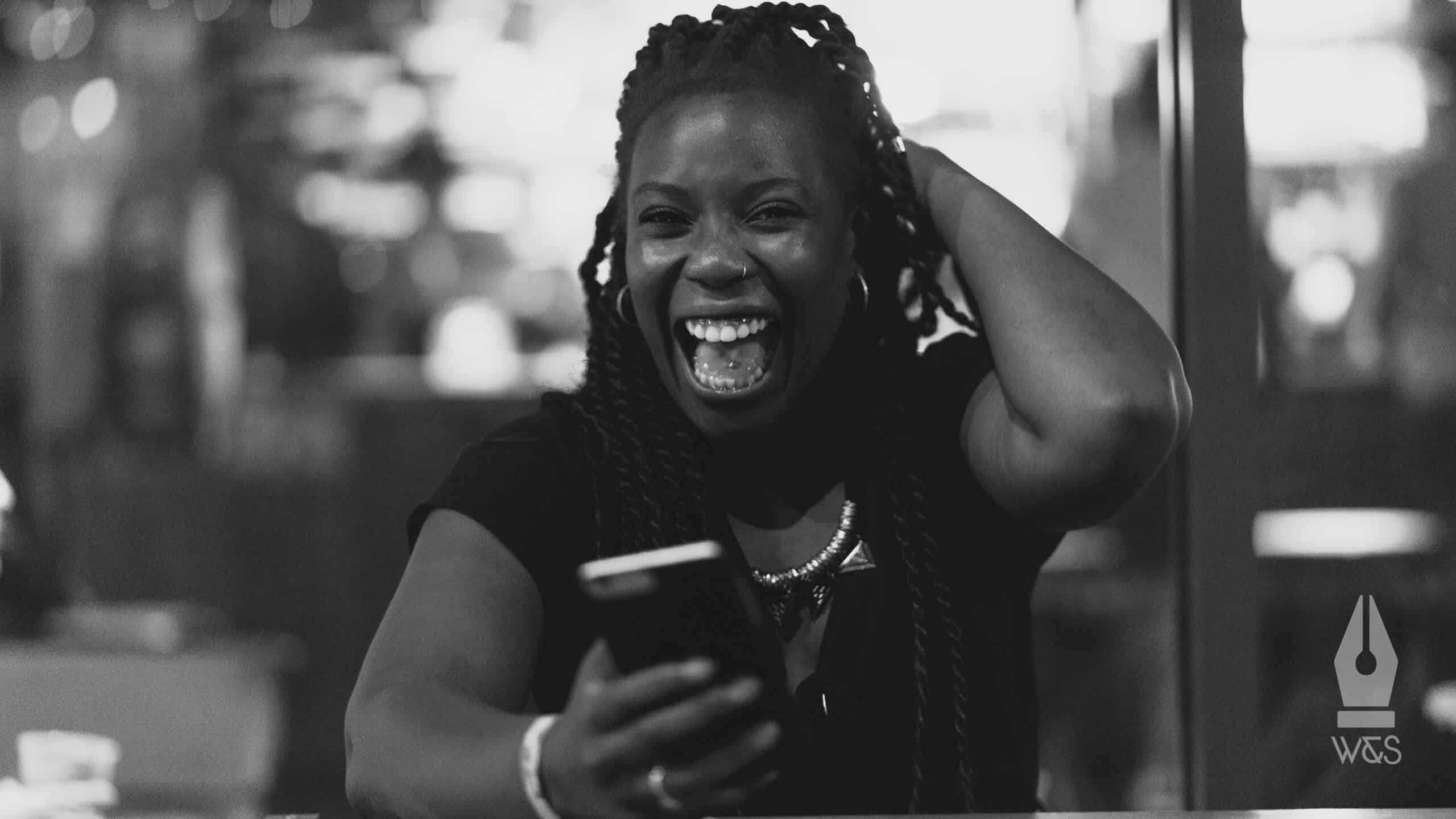 Sonnet for my Sacrarium
She was sculpted from clay by her mother,
Adinah. Given life as a woman on an island
small enough to fold in half. With superhuman
gifts that can only be delivered by God, Herself.
A courage to sail sixteen ships, to birth flags
on continents with no wind. What she built was
stronger than anything, any man could rip
from roots. Her mouth watered children
who blossom in her likeness. Look at her!
An arsenal of magic and redemption,A song in retreat. A scripture baptised
in wrinkles. A giver of ceremony.
Eunice, sanctuary lives between your fingers.
Grandmother, at your feet I find my sacrarium.
Rum
Sometimes, white rum is filtered
to eradicate colours that would affect
its white tint. Dark rum, however,
is aged in charred barrels reacting
to the characteristics of its environment.
As a result, it is strong and usually shot.
Desree is the third editing intern taking part in Ink Sweat & Tears' paid internship programme and will be with us from September through to the beginning of January. IS&T internships run for 4 months each consecutively, and in order to go some way towards redressing the balance in publishing, will for the foreseeable future come from the Black, Asian, Latinx and other ethnic minority communities; we will almost certainly expand our searches to include other disadvantaged groups as our programme develops.
Desree is an award-winning spoken word artist, writer, playwright and facilitator based in London and Slough.
Currently Artist in Residence for poetry collective EMPOWORD, she explores intersectionality, justice and social commentary, occasionally throwing in a f*ckboy poem.
Producer for both Word Up and Word Of Mouth, finalist in 2018's Hammer & Tongue national final and TEDx speaker, she has featured at events around the UK and internationally, including Glastonbury Festival 2019, Royal Albert Hall and Bowery Poetry New York.