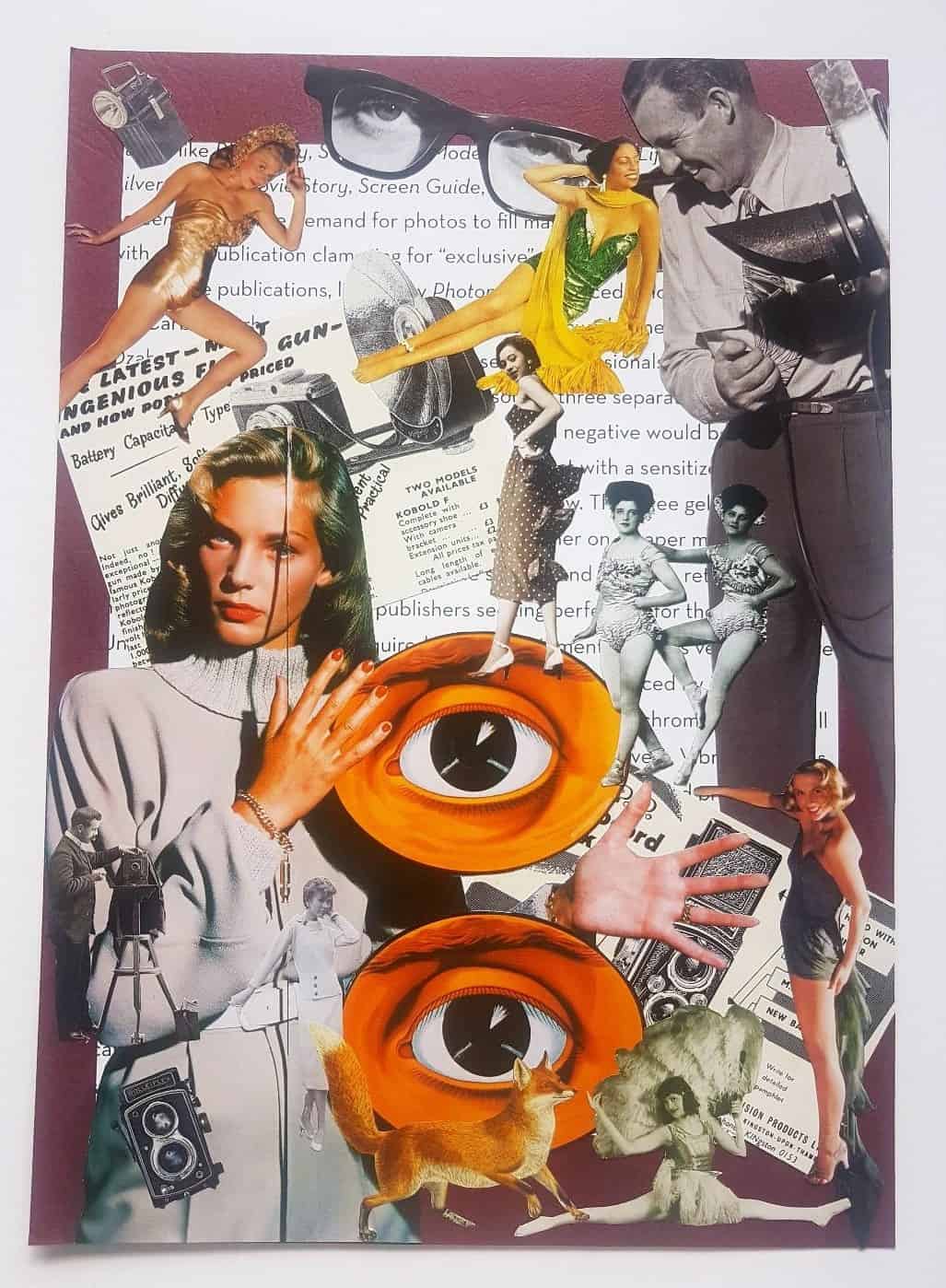 Pin-Up
Her red hair
tawny as a fox.
*
The cameraman, I am
nor rain, nor cloud, nor fog.
*
I mist the zoom
with vaseline.
*
I ground her
she floors me.
*
Her smile rare
& fast as gun flash.
*
Her voice
a smoking growl.
*
Just put your lips
together and blow.
*
I point and shoot
in Kodachrome.
*
Beware! On the
edge of a canyon.
*
The earth moves when
she shouts Shakespeare.
*
I shake & scatter
like lens flare.
Jane Salmons lives in Stourbridge in the Black Country. She has recently completed an MA in Creative Writing with Distinction. In addition to writing poetry, she enjoys creating handmade collage art. You can find her work at: http://instagram.com/foxysphotomontage.