It reads like a simultaneous slap in the face, and a hug. I love it
Sometimes you just have to laugh and that, together with the poem's authenticity, relatability and its shape, language and imagery is why Elisabeth Sennitt Clough's 'everyone's version of heaven is different' is our Pick of the Month for June 2021. This the second time a poem from her has been an IS&T Pick. The first, in December 2016, went on to be one of our submissions for the 2017 Forward Prize for Best Single Poem.
Elisabeth is the author of Glass (Saboteur Best Pamphlet Award), Sightings (Michael Schmidt Award), At or Below Sea Level (PBS Recommendation) and 'The Cold Store', forthcoming 2021. Her poems appear in The Forward Book of Poetry 2018, The Rialto, Poem, Mslexia, Wasafiri, Magma, The Cannon's Mouth and Stand among others. Elisabeth is editor of the Fenland Poetry Journal. @FenlandJ. www.elisabethsennittclough.co.uk @LizSennitt
Listen to and Read Elisabeth's Poem below!
everyone's version of heaven is different
i've given up self-medicating
with fluffy toy dogs
and texts from sermonising men
who tell me the average person speaks
eleven million words a year
there isn't really an average though
it's their way of saying give me some
or three of your eleven million
just think by the time we reach our forties
the world's got a couple of decades of xanax behind it
slumped in the corner with its hands over its ears
the world's like any parent at the end of a village-hall party
burping up funfetti cupcakes
it's not the world's fault we all do it
trying to recapture sweet encounters
alice's still smooshing cake into phoebe's hair
and jj's throwing wet toilet roll against the wall
all i truly want is the snake calling
to offer me his version of paradise
with fake white sand
a couple of scratchy loungers
and those big red apples on the breakfast bar
not a hint of flavour in them
but how they make me want to eat and eat
Voters' comments included:
It feels real. I empathise with the character and the feelings the poem raise in me. I also like how the 'paradise' idea at the end still appeals even though it's false.
The narrative is lit up clear images which creates dimension to the message
This is a brutally honest poem; captures the reader's attention and doesn't let go
Her poem was an absolute cathartic release, like crying out to be free
I enjoyed the wit, humour and images.
Relatable yet quirky
It interrogates the depth of extra daily observations in a way that is merciless but simultaneously witty and slightly tongue in cheek
The way the poem carries the recognisable reality yet it's within this detached ethereal quality that gives it its strength.
Great last line swung it for me
Delightful representation of parenthood!
This poem has the most complete story to it. I love the ending resolution too, so satisfying.
Real life but somewhere a glimmer of magic
It was a tough choice between Jennifer's and Elisabeth's poems. I particularly like the imagery and the mystery of its mundane
It's a beautifully shaped poem and very authentic…
I love Elisabeth's work, how she gets inside of your psyche and allows you to see things for a different perspective
It is a witty and acerbic poem. It is the type of poetry I enjoy reading.
I liked the blend of humour and truth
Elisabeth shows the reader what 'paradise' truly is 🙂
Completely relatable and it made me laugh at times. I feel like my version of heaven is obviously different, and it made me think of my own.
Funny, surprising, made me think and made me laugh
I like the way the poem reflects real life and that as we get older some parts of life doesn't seem as great as it did when we were younger but we are always chasing dreams and that freedom and excitement we felt as children
Witty, knowing, current.
So funny, but true…
Nostalgia and longing, perfectly written
Elisabeth says what people are thinking; such a breath of fresh air
*********
THE REST OF THE JUNE 2021 PICK OF THE MONTH SHORTLIST
untitled by Avleen
dreaming of donne's saints and becoming
them in a world that urinates money to
live is a torture standing on sticks
and licking clocks with no time
to hold each other's'
faces planting cacti between our teeth to smile
and say yes
to doing ‹fill in the blank› which means
nothing
A recent graduate of Masters in Creative Writing from Durham University, Avleen is a postman who is learning to write poetry to deliver better letters to the world. She has been involved in giving writing and well-being workshops with various organisations in India and the UK and spends her time drawing leaves on every surface when not dancing around trees.
*
Dormouse Summer by Peter Daniels
When one subtracts from life infancy (which is vegetation), sleep, eating and swilling, buttoning and unbuttoning –
how much remains of downright existence? The summer of a dormouse. Byron, Journal 7 December 1813
Missing the small moment of warmth
and possibility: is it the greatest fault?
What I do to maintain myself: a few
habits of solitude and unbundled filth.
Buttoning and unbuttoning, the clothes
make their own time, expandable and fluid.
What is history but a straw in the wind,
a bird making a nest, a toot on a flute.
Existing for its own sake: how many moments
make up this tiny summer as it folds?
I can eat my own weight over again,
I can become a giant in my own field.
Sleep has a call on life: is it the genuine
purpose, to build a darkness where we float?
"That's the secret," says the dormouse,
"Falling into the void is the start of flight."
Peter Daniels has now had his third collection, My Tin Watermelon, published by Salt.  He has also translated Russian poetry and written obscene poems. Website:  www.peterdaniels.org.uk
*
Kym Deyn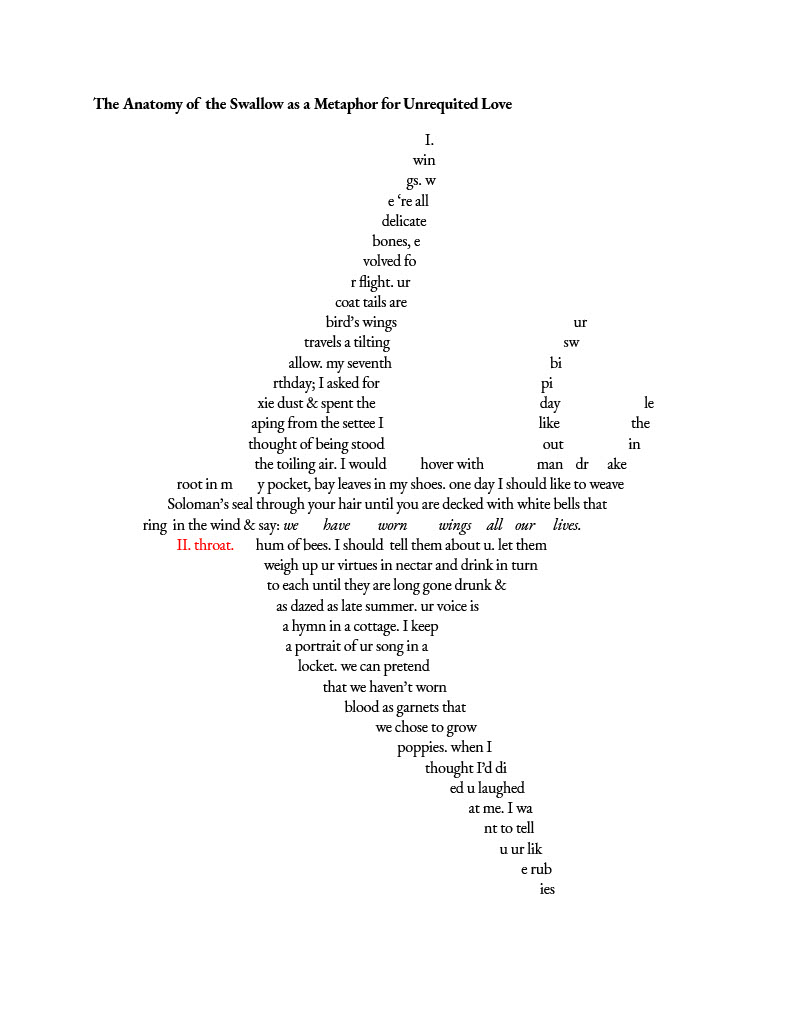 Kym Deyn is a poet and fortune teller currently studying at Newcastle University. Their work has appeared in magazines and anthologies including Neon and Butcher's Dog. They are one of the winners of the 2020 Outspoken Prize for poetry.
*
Wager by Jennifer A. McGowan
I need coins.
Not for my eyes but a wager, a circle
of risky bets. Emptying my purse,
I find a handful of silver,
drum it on the table.
And then I dig in, find
actual shrapnel. Wounds become currency.
Silent mouths gape punctuation.
The woman in Army boots and a white summer dress
laughs, picks up the dice.
Jennifer A. McGowan won the Prole pamphlet competition last year, as a result of which, her pamphlet, Still Lives with Apocalypse, was published. She also won the mountain writing competition in 2020. You can read her winning poem here . At time of writing she has had Long Covid for 14 months and is heartily sick of it. Jennifer is a re-enactor and calligrapher/illuminator who spends all the time she can in the 15th century, only returning for hot showers. Find out about her books and the anthologies she is in here
*
Ian in the Student House by Luke Palmer
Palmer Park Avenue, Reading, c.2003
I remember this entrance hall,
long and painted darkly. There's a cat, too, somewhere amongst the bins
or out in the park across the road.
The view from the bay window
is not much changed. And here, our salvaged wingback chair. Here, the smoking jackets
we bought online. I'm sorry I don't recall
if they were quilted or not, the pattern
of brocade. I'm sorry if the roof still leaks, if that old truss has rotted through
and rent a gash in the ceiling,
that you must brush damp plaster
from your trousers, pick chunks out of your cut-glass tumbler.
We could never afford
a taste for whiskey, drank thin wine instead
like extras in a Bizet opera, passed round our charity shop decanter.
Maybe I should stop
hauling you out,
stop keeping you here, your ill-advised beard grown unkempt,
your face lengthening.
In the narrow garden,
you press down the turf in your carpet slippers, your back is turned
and I can't quite make out
what colour your shirt is.
It looks like it's about to rain. And I've been singing that song again.
The one about the broken banjo
and every word loaded with too many syllables.
The one you taught me all the way home one night past the lake, its sleeping geese,
the tree stump that looked like a dog.
Yesterday, I was singing that song
packing the car, putting the wellies in their special liner. It's half term.
I've got two children now. And a dog.
I'm sorry that I didn't come
to your funeral. I was at an age where I didn't think I could,
that my manager might not believe me
– people don't die at twenty-seven,
he'd have said. It seemed to me that you'd so much to lose.
I'm scared that I could do that too.
It lurks somewhere inside me
to throw it all away. There is so much in this world that it feels like aching
constantly and maybe you can explain why,
now you are no longer here.
To you, everything has dwindled into deep perspective.
So I summon you up,
fail to ask the question
and sing to you instead, the yellow instrument playing until it breaks down
and it's taken again to the me-le-lender's sho-lo-lop
(you're favourite part)
then I can't remember the next line. There's no one here
to whisper it to me
in the front room of our old house,
the amber wash of light from a limp shade, the smell of old fabric, nail heads
glinting in every board.
Luke Palmer has written two pamphlets of poetry, In all my books my father dies (Red Ceilings Press, 2021) and Spring in the Hospital (Prole Books, 2018) which won the Prole Pamphlet contest. His debut novel for young adults, Grow (Firefly Press) was released in July.