Join us Sunday 25th April at 4pm BST on @insta.inksweatandtears to watch outgoing editor (and newly announced 2021 Ledbury Critic) Memoona Zahid talking to her successor as intern, Fahad Al-Amoudi, about all things IS&T.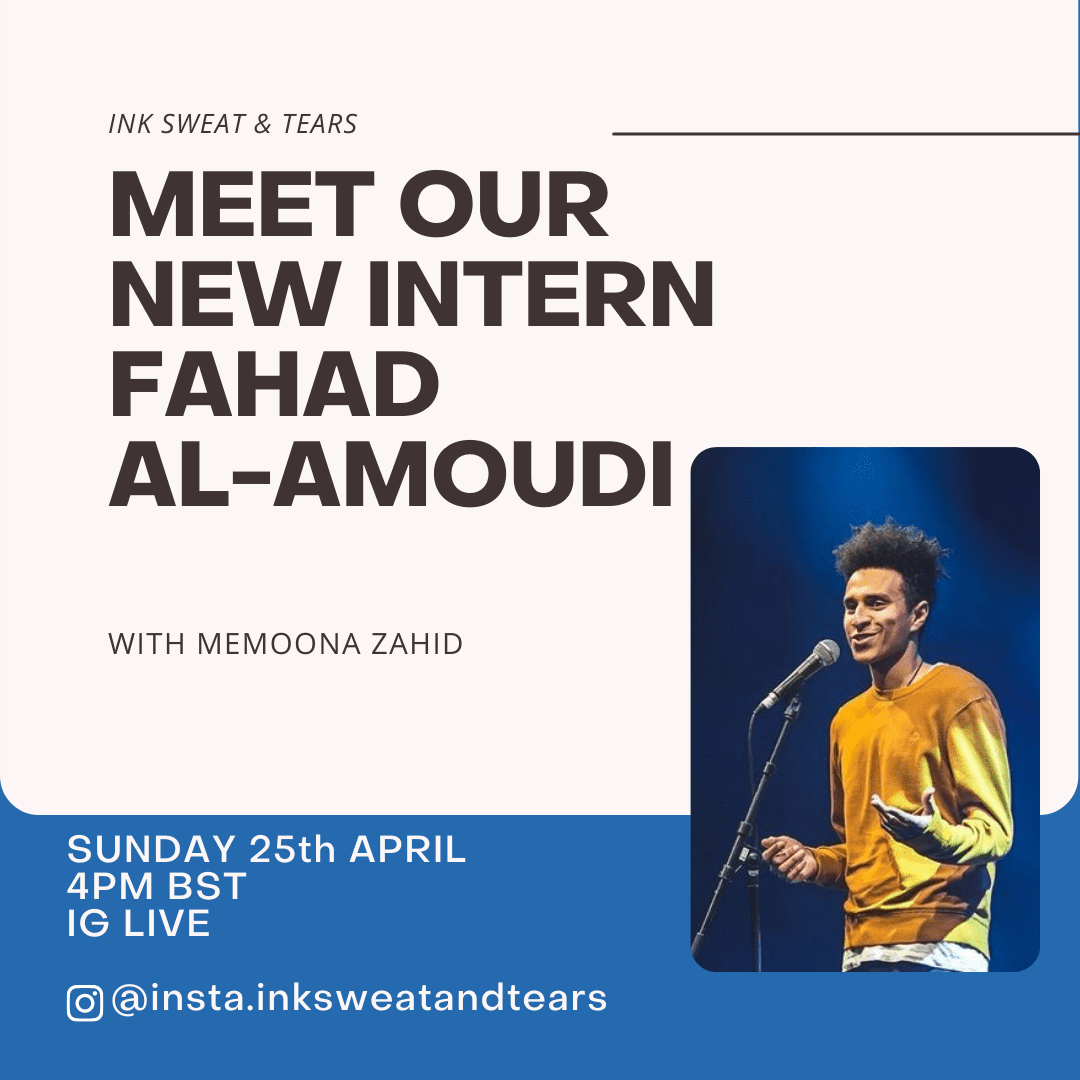 Fahad Al-Amoudi will be the second intern from Ink Sweat & Tears' newly established paid internship programme and will be joining us from May through August this year (2021). IS&T internships run for 4 months each consecutively, and in order to go some way towards redressing the balance in publishing, will for the foreseeable future come from the Black, Asian, Latinx and other ethnic minority communities; we will almost certainly expand our searches to include other disadvantaged groups as our programme develops.
Fahad is a poet of Ethiopian and Yemeni heritage based in London. He is a Roundhouse 2019 finalist, an Obsidian alumnus and graduate of the Writing Squad. His work has been published in Poetry London and the Macmillan anthology 'Slam', edited by Nikita Gill.