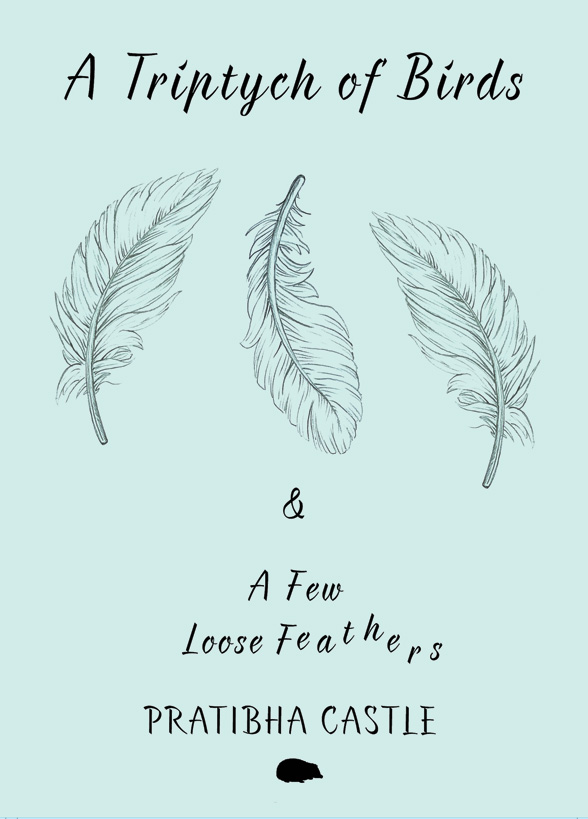 At the start of this powerful first collection we encounter careful, affectionate observations
of animals, flowers and birds: cuckoo, red kite, heron, wren, sparrow, 'incense of wild
thyme, garlic, blooming beneath my feet', (SOUTH DOWNS) around an intensely realized
family home, with a wise blackbird by the door: rich details of the smallest experiences
which have a powerful emotional effect that lasts, 'the bird/ scrutinized my every mood, his
tail flick/ the black fan flirt of a senorita', (A CELTIC SPELL).
After delighted, wondering connection to creatures and plants, important family members
enter the scene, with their closely observed, simple sayings and acts sketching a complete
portrait. But, following childhood memories of allotments and the gardener's companion
robin, come loss and insecurity on being sent away to school, 'the head nun was nice to
you/ if your mammy gave her fruit cake/ .. bottles of orange linctus sherry/ .. none of which
my mammy could afford', (PADRAIG – WHO DROVE THE SNAKES OUT OF IRELAND).
Suddenly we are with a school girl out in the world on her own, away from her mother's
kitchen, in her 'pudding bowl school hat', confronted by a repellant act of, 'male fright/
moon white slug slick', (UNDER THE BRIDGE) and the constraints of a Catholic upbringing,
hitherto concealed by the beauty of a child's life in the country, become apparent: fearful
dreams, a stern, critical father, guilt, '.. a stain stubborn/ as sin ../ the blood on/ what had
seemed/ a blameless sheet', (DROWNING).
'In the Confessional ../ the priest's face has the sheen/ of .. Mary Quant/ lipstick .. Tell me
my child ../ exactly what did you do with him?' (EXODUS). But what still saves her isn't
confession or penance but the release of the Spring world outside, 'baptism of apple
blossom, absolution' and also, now, ' .. words/ meant for savouring on the tongue' join with
music and birdsong as ways out of this confined, punishing world of, 'chalk-cheeked .. nuns,
bully girls in chilly dorms', (PLUMS).
From childhood and adolescence in rural Ireland, where the poet's parents were
housekeepers, we move with the author's brave dislocation to 'the Big Smoke' in the 60's &
70's, an escape to freedom full of excitement, fear and risk. Portobello market, the stalls
loaded with swollen fruit, a guitar player, a 'wild eyed Ulysses' and other musicians,
breaking away from innocence and the safety of home into the London of that time, in 'one
tap basements', squats, drugs, Hinduism, random relationships, (HIPPY CHICK BLUES, THE
ONLY ONE WHO LOVES YOU).
And in the midst of this richly recalled and extraordinary new world which young poets,
musicians, seamstresses and other craftspeople were making the quiet, loving mother from
the earlier poems, dies and the young narrator has to face that and a powerful sense of loss
and regret for her childhood, '.. a heart stab/ memory of swans gliding gracious/ above the
tarry Blackwater ..' (SWANS) and also the common guilt we all feel for how we failed
sometimes to treat our mother's well but it's too late, '.. an ache for my mother's smile/ at
our chance meeting/ .. when ../ I hurried on/'.
Pratibha has a close, Keatsian identity with whatever is being observed, employs precise
phrasing to convey this experience and an assured use of unrhymed, irregular forms,
enjambment and white space to graphically reveal a course from childhood and growing up
in Ireland, to an insistent attempt to try a new life away from the constraints of home,
culture, religion. We then return to poems remembering a faithful, gentle, courageous
mother, cook, seamstress, nurse, singer, 'the spill of your/ song fizzing/ the shadows/ of the
basement/ kitchen as I jammed/ together sponges open/ hearted as your love', (ON
REACHING HEAVEN). Though each poem stands alone they combine to create an impression
of a life fully exposed to the world and what happens to us all: childhood, parents, leaving
home fearful but resolute, death and inescapable regret but an overall gratitude for the
beauty of the world and our lives together.
Chris Hardy is the author of Key To The Highway (Shoestring Press,2021).
You can buy A Triptych of Birds and A Few Loose Feathers here.