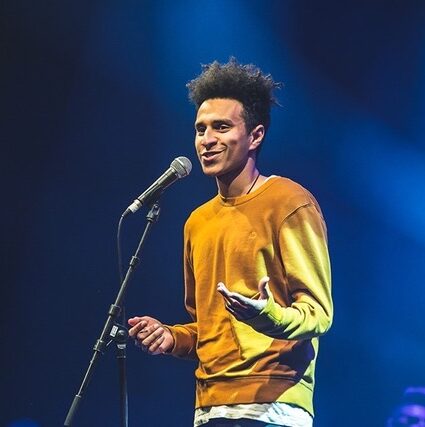 6am in Bole airport (after eight years)
The inevitability of currency
changing hands; multiples
of six just momentarily effervescent,
reprise! reprise! reprise!
Everyone's face looks like a clock at a certain
hour; delirious in
mid-applause when you hear your luggage is missing
(how am I always here?)
I have walked through this car park enough to describe
consumer patterns and
neo-colonialism and climate change
and colourism but
I just miss all those white VW Beetles.
I cry, mostly, for them.
Fahad Al-Amoudi will be the second intern from Ink Sweat & Tears' newly established paid internship programme and will be joining us from May through August this year (2021). The IS&T internships will run for 4 months each consecutively, and in order to go some way towards redressing the balance in publishing, will for the foreseeable future come from the Black, Asian, Latinx and other ethnic minority communities; we will almost certainly expand our searches to include other disadvantaged groups as our programme develops.
Fahad is a poet of Ethiopian and Yemeni heritage based in London. He is a Roundhouse 2019 finalist, an Obsidian alumnus and graduate of the Writing Squad. His work has been published in Poetry London and the Macmillan anthology 'Slam', edited by Nikita Gill.
He will be talking to outgoing editor Memoona Zahid on Instagram Live Sunday 25th April at 4pm BST.