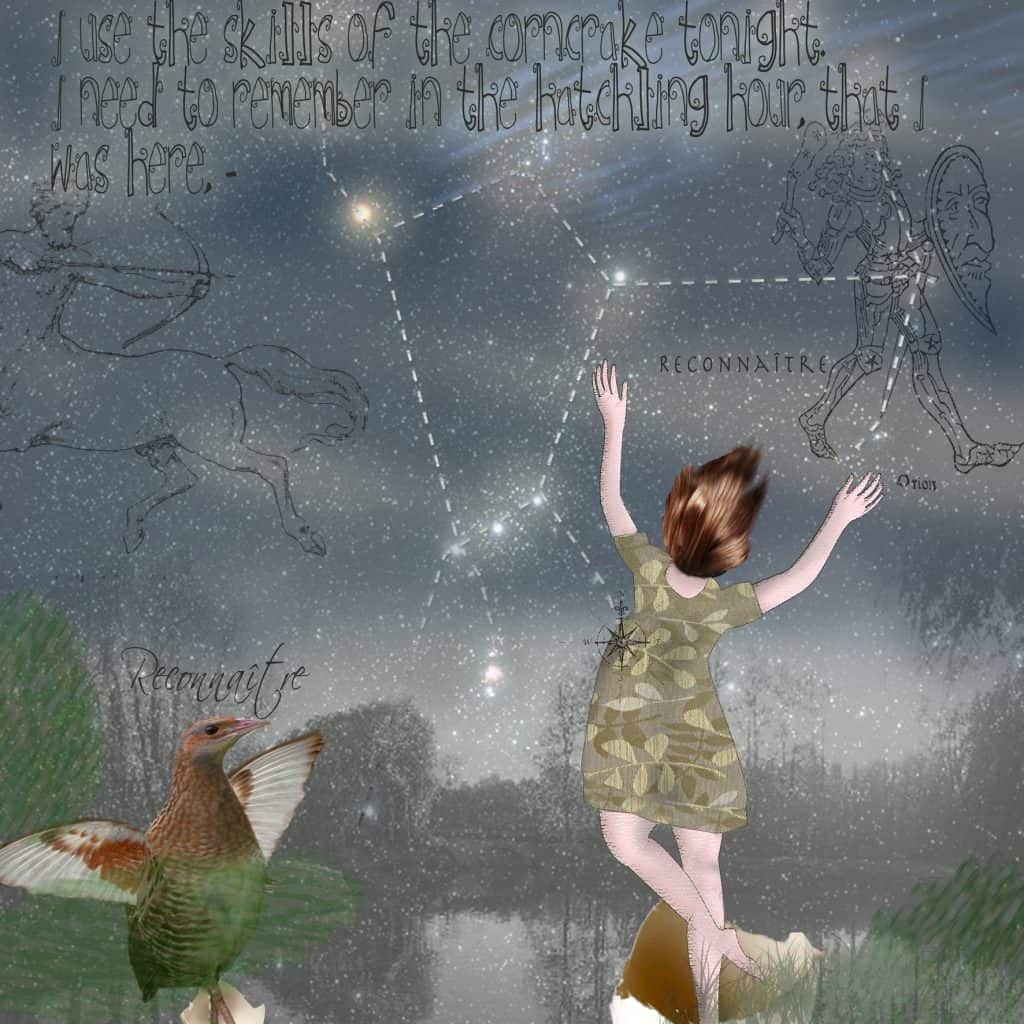 Reconnaître
I want to remember the way back.
It seems Orion has the compass' foot,
Swinging his other leg out into the dark
With the confidence of a man who walks on stars.
I use the skills of the corncrake tonight.
I need to remember in the hatchling hour, that I was here, –
Under this weight of milk white galaxies,
Unable to lose my way, – still, – under this same star.
Words by Helen Pletts (www.helenpletts.com ) whose two collections, Bottle bank and For the chiding dove, are both published by YWO/Legend Press (supported by The Arts Council) and available on Amazon. 'Bottle bank' was longlisted for The Bridport Poetry Prize 2006, under Helen's maiden name of Bannister. Working collaboratively on Word and Image with Romit Berger, illustrator, since 2012.
Image by Romit Berger who says  "I am a graphic designer. I met my very dear friend, Helen Pletts, in Prague, several years ago. Helen's inspiration has led my graphic design career into that magical realm which combines illustration and poetry, and our creative wings continue to connect our souls through time and distance."